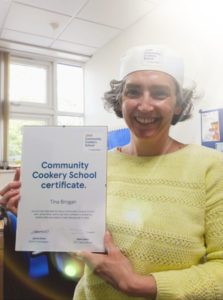 Tina from our Place of Welcome Cooking Group went to Tesco's Headquarters to attend their Community Cookery School. We learned lots of tips and tricks to pack more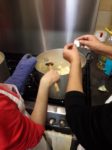 nutrition into our weekly Tesco food donations. Tina was back in the kitchen where the group made corn chowder using the Jamie Oliver white sauce recipe she was taught.
The Springfield is looking for a new Chair of the Trustees.  See our vacancies page for details.
Thanks to all the families, staff, volunteers and partners who came along to Sparkhill Park on 23 August to join in the fun at our local launch of Birmingham Forward Steps. In Partnership with St Paul's Trust, we ran egg and spoon races, built a pirate ship out of recycled material and even said hello to the Bookstart Bear.
The General Data Protection Regulation (GDPR) is a new EU law that will come into effect on 25 May 2018.  GDPR will give individuals greater control over their own personal data.
We are working on ensuring our on-going compliance across the six data protection principles to ensure data is:
Processed fairly, lawfully and in a transparent manner.
Used for specific, explicit and legitimate purposes.
Used in a way that is adequate, relevant and limited.
Accurate and kept up to date.
Kept no longer than is necessary.
Processed in a manner that ensures appropriate security of the personal data.
The new regulations are designed to help protect your personal data.  We need to let you know how your personal data is processed by us, in order to perform the services we provide to you.  We do this in our privacy notice.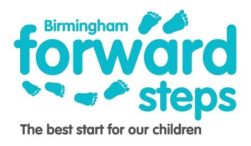 The new health & wellbeing service for all pre-school children in Birmingham begins operating on Mon (8 Jan) – health visiting and children's centres as one integrated service working in and with communities to give every child every chance to fulfil their potential.
Named Birmingham Forward Steps, the citywide service will be delivered collaboratively by BCHC working alongside Barnardo's, Spurgeons, The Springfield Project and St. Paul's Community Development Trust across 10 districts for children and their parents/carers from shortly before birth up to the age of five.  The service will reach a wider geographical area, check your postcode on www.bhamforwardsteps.co.uk to find out where your nearest Children's Centre is.