Are you pregnant or breastfeeding?
You can access face-to-face support to establish and/or continue breastfeeding. Our experienced infant feeding team can provide information and practical tips on every aspect of feeding your baby.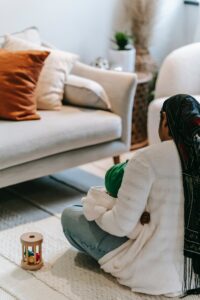 Join Hasmita and Rukhsana every Wednesday and meet other breastfeeding mums, for face-to-face support and a chance to ask questions and explore any concerns you may have. This friendly and supportive group will provide:
support to establish and /or continue breastfeeding
information on responsive feeding
advice on introducing solids (for babies approaching 6 months)
a chance to meet other parents
practical tips eg. breastfeeding when out and about, returning to work, feeding at night etc
When and Where:
Face-to-Face Breastfeeding Support Lounge with Hasmita Kundalia and Rukhsana Rahman
Wednesdays 1.30-3pm at  Christ Church, 32 Farm Road, B11 1LS
For more information or to talk to Hasmita and Rukhsana call 0121 777 2722 or contact us directly: Hasmita 07701 303921 and Rukhsana 07958 206120.
This is a Springfield Children's Centre activity for families in the Hall Green District. If you are not sure, please call us on 0121 777 2722 to check you are in our catchment area, and if not we will be happy to put you in contact with the Children's Centre for your area.