About Place of Welcome
"Place of Welcome" is the flagship of our Community Services. Typically attended by 40 people each week, it is a much valued resource in the Sparkhill community for local people to come together for fellowship, food and social activities including cooking, knitting, crochet, board games and pool.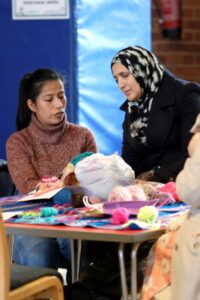 New Day, New Venue! From Wednesday 13 September, Place of Welcome will be held every Wednesday during term time at a temporary alternative venue at 1.30-3pm at Hall Green United Church, 609 Reddings Ln, Birmingham B28 8TE. The cooking group will be meeting at 12.30-2pm. We look forward to seeing you then. Contact us on 0121 777 2722 or email info@springfieldproject.org.uk with any questions.
Everyone is welcome and a free hot meal is served at 2pm.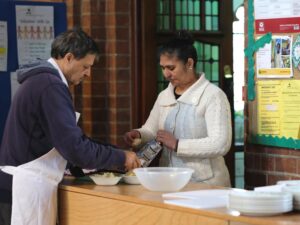 The cooking group meets each Wednesday at 12.30 to prepare and cook the hot meal together. If you would like to join this friendly group, then come to the Hall Green United Church at 12.30pm. Ingredients are provided and no experience is necessary. We welcome your ideas for recipes to try – we have enjoyed inspiring meals from all over the world.
There is currently money and benefit advice, and adult social care advice provided. If you want to get back into work Saba Iram from Trident Reach is offering support with CVs and job applications on a drop-in basis.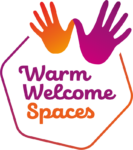 We are proud to be a part of the national Warm Welcome scheme. During the winter months, we want to ensure everyone in Sparkhill has an open invitation to a warm and welcoming space so they can connect with others, get the support they need and feel part of their local community.
Watch our short video:

Place of Welcome from The Springfield Project on Vimeo.
Banner Photo by Remi Walle.