At The Springfield Project we host a range of activities and services for adults. As well as courses tailor-made for new parents, we have English classes, a cookery group and a range of drop-in advice and support sessions held weekly at our flagship community group, the Place of Welcome.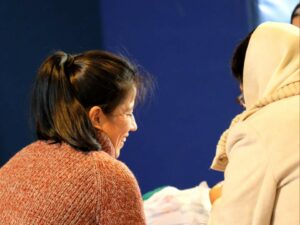 English classes are for complete beginners. The courses start afresh each term and aim to prepare adults to start accredited courses with local colleges. 
The Place of Welcome is open to everyone every Wednesday, 1.30-3pm in term time and provides fellowship, food and social activities including cooking, knitting, crochet, colouring and pool.
The Cooking Group meets each Wednesday at 12.30pm to prepare and cook the hot meal together for the Place of Welcome.
We currently offer regular free advice sessions available on a drop-in basis at the Place of Welcome covering the following areas:
Money and benefits advice offered by Narthex
Adult social care advice
Training and employment advice offered by Saba Iram of Trident Reach
There is no need to book, just come along to one of our Place of Welcome sessions, every Wednesday during term time, between 1.30-3pm, currently at our temporary venue at at Hall Green United Church, 609 Reddings Ln, Birmingham B28 8TE.
Springfield Food Pantry offers food for an affordable weekly membership fee. It is open to all every Monday 11.30 am to 2.30 pm at St Edmunds church in Hall Green.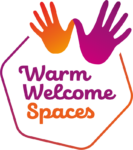 We are proud that Place of Welcome and Springfield Food Pantry are proud to be part of the National Warm Space network. During the winter months, we want to ensure everyone in Sparkhill has an open invitation to a warm and welcoming space so they can connect with others, get the support they need and feel part of their local community.
Volunteering is a great way to boost confidence and gain work skills. Contact Rosalyn for more information on r.clare@springfieldproject.org.uk or call 0121 777 2722
Parents of under 5s
If you have a child under 5 and you are local to Sparkhill we run parenting courses, antenatal sessions, and offer advice and support including healthy eating courses. Visit our Pregnancy & Under 5s section to find out more.
Family Support Workers are available at Springfield Children's Centre on a drop-in basis Monday-Friday 9am-4.30pm. Ask at reception about support for local families with children aged 0-5 Years, or contact us on 0121 777 2722 or info@springfieldproject.org.uk